Solectria Inverters Power Bausch & Lomb Manufacturing Plant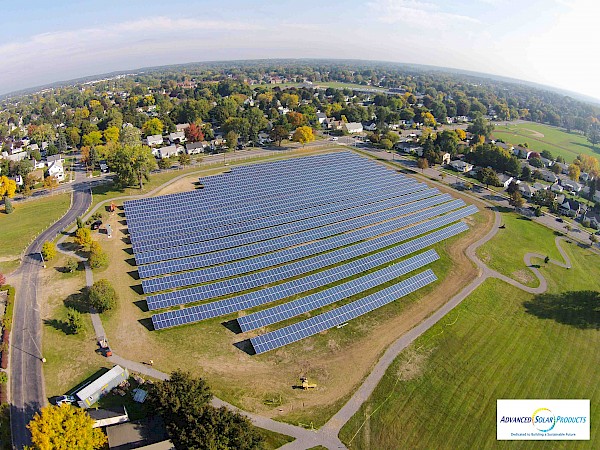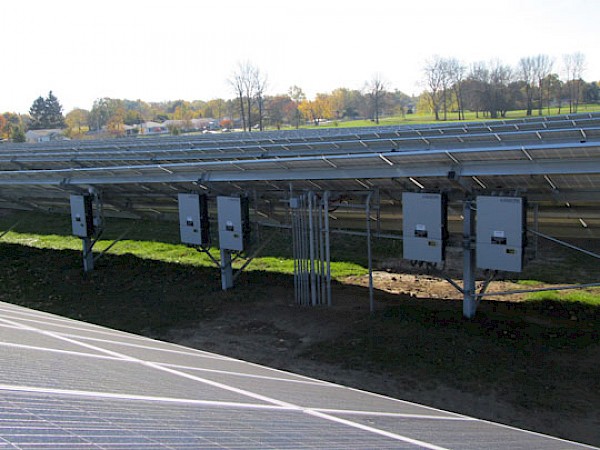 The Bausch & Lomb 1.1MW PV System is the Largest in Rochester, New York

Lawrence, MA – December 16, 2014 – Solectria Renewables, LLC, a leading U.S. PV inverter manufacturer,  announced today that Advanced Solar Products chose its PVI 23TL and PVI 28TL inverters to power Bausch and Lomb's manufacturing plant in Rochester, New York.  The 1.1MW system feature 28, PVI 28TL's and 5, PVI 23TL's 1000 VDC, three-phase, transformerless inverters.  The PV system, designed and constructed by Advanced Solar Products, a New Jersey based EPC, was completed in November 2014.
Advanced Solar Products selected a distributed method for the Bausch & Lomb PV system for many reasons, including reduced upfront and long-term costs and increased energy production. The redundancy provided by multiple inverters will preserve system uptime, and protect profits.
"Our three-phase, transformerless inverters were the logical choice for this project. They combine efficiency and reliability and result in lower installation cost and higher output," said Phil Vyhanek, President of Solectria Renewables.
This PV system is a pole-mounted array located on the northeast portion of the Bausch & Lomb property in Rochester, New York.  The system is owned and operated by Bausch & Lomb and covers approximately 3.6 acres.  The electricity produced by the PV system is connected to the boiler house switchgear at 11.4kV.
"Solectria is one of the largest and most bankable inverter suppliers in North America," said Lyle Rawlings, President and CEO of Advanced Solar Products. "Over our 20 year history, we've used their inverters in a variety of installations. Their cost and feature set distinguish their inverters from all other inverter manufacturers."
About Solectria Renewables, LLC
Solectria Renewables, a wholly-owned subsidiary of Yaskawa America, Inc., is a leading U.S.-based grid-tied PV inverter, combiner & web-based monitoring manufacturer for residential, commercial & utility-scale solar projects. Solectria's products include 3.8 kW to 750 kW inverters. Solectria is backed by over 100 years of power electronics and inverter experience. All of Solectria's three-phase central inverters are made in the USA.  PV System owners, developers and EPCs rely on the high performance, reliability and bankability of Solectria – A Yaskawa Company.  To learn more, please go to www.solectria.com.
About Advanced Solar Products
Advanced Solar Products has led the way in solar energy design and construction using sustainable technologies for over 20 years. As one of the largest solar integrators on the East Coast, ASP has installed over 40 megawatts of ground and roof-mounted PV systems ranging from 10 kW to more than 14 MW.  To learn more, please go to www.advancedsolarproducts.com.
CONTACT
Natalie Holtgrefe                                                  Katie Hallock
Sr. Marketing Manager                                       Director of Operations
Solectria Renewables                                          Advanced Solar Products
978-683-9700 x157                                            908-751-5818
natalie.holtgrefe@solectria.com                      katie@advancedsolarproducts.com
###