Solectria Renewables Expands Manufacturing and Customer Service Support for the Ontario Solar Market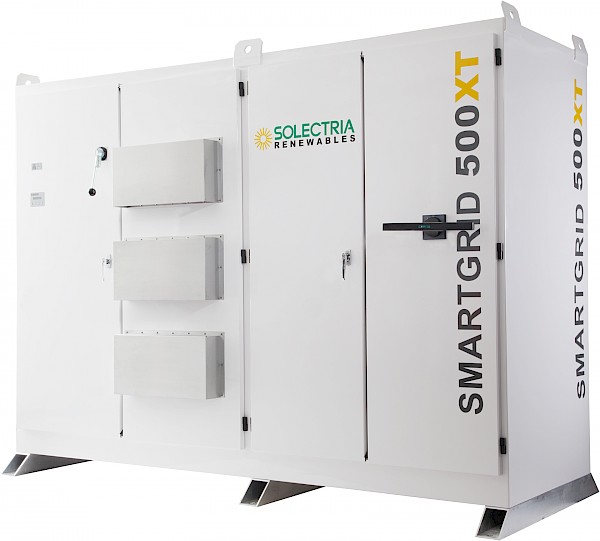 Lawrence, MA – May 8, 2013 – Solectria Renewables, LLC, a leading U.S. PV inverter manufacturer, announced today that the SGI 500XT inverter is now Ontario FIT Compliant. The SGI 500XT, part of the SMARTGRID Inverter line of products, is designed to incorporate utility features that enhance power control, communication protocols, and grid safety. The SGI 500XT is an external transformer, utility-scale, central inverter optimized for direct-to-medium voltage coupling, with a market leading 98% CEC efficiency rating.
"The Ontario market now has access to our full line of inverters," says Scott Bowden, Director of Business Development for Solectria Renewables. "My focus will be on leading the effort to gain Ontario market share as we are now doing in the U.S."
In addition, Solectria Renewables will be centralizing customer service support in their Lawrence, Massachusetts headquarters. Sunrise Power, Solectria's Ontario manufacturing partner, will continue to support efforts in a traditional contract-manufacturing role.
"Our strategy for after-sales service has evolved from when we first entered the Ontario market with Sunrise Power in 2009," said Paul Spurrell, customer service manager for Solectria Renewables. "Our call center effectively monitors inverters, deploys technicians, and coordinates third party service better today than ever before. Adding Ontario to our territorial reach makes perfect sense for Solectria, but more importantly for our Ontario customers."
###
---