Solectria Renewables Introduces SolrenView AIR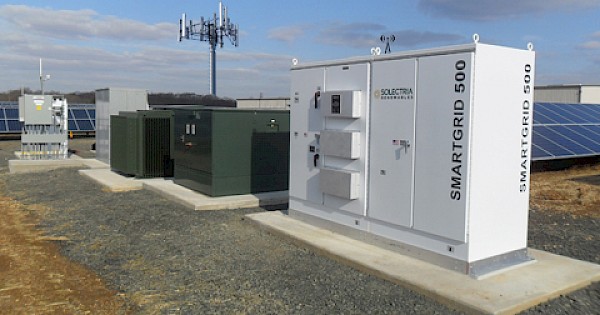 Lawrence, MA – May 26, 2011 – Solectria Renewables, LLC, the leading U.S. PV inverter manufacturer, introduced SolrenViewTM AIR today, a cellular connection option now available for SolrenViewTM web-based monitoring.  SolrenViewTM AIR gives owners the flexibility to take advantage of SolrenViewTM monitoring options via a cellular connection when a wired connection is unavailable.
SolrenViewTM AIR is completely factory installed and configured so installation and startup are fast and simple.  SolrenViewTM web-based monitoring allows for real-time reporting of PV system production and is configured to alert a system owner via e-mail and cell phone alerts if a system issue arises.
"Our customers love our SolrenViewTM monitoring product.  We are thrilled to extend this service to them regardless of internet availability," said Phil Vyhanek, President of Solectria Renewables.
SolrenViewTM AIR is available for PVI 60/82/95KW and SGI Series customers when standard internet access is not readily available or in environments where network security is critical.  Multi-MW solar fields, banks, schools, and agricultural locations are a few examples where a cellular link is preferred.
For more information on SolrenView AIR, please visit www.solren.com/solrenviewair.html.
To download a copy of the datasheet, please visit www.solren.com/downloads.html.
##