Solectria Renewables Powers the Largest University Installation in Ohio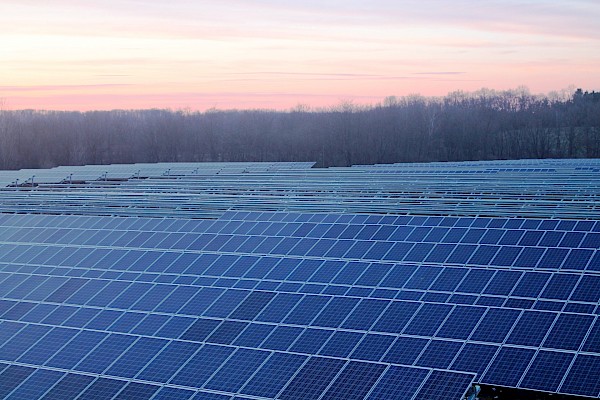 Lawrence, MA – April 22, 2013 – Solectria Renewables, LLC, the leading U.S. PV inverter manufacturer, commissioned a 2.15MW array at Cedarville University today, Earth Day, in Cedarville, Ohio. Cincinnati-based project developer and EPC, Melink Corporation, chose Solectria Renewables' SGI series inverters to power this installation and SolrenViewTM, web-based monitoring, to monitor the array's energy activity.
"We chose Solectria Renewables' inverters after extensive research of solar inverter manufacturers.  We've used them in prior projects and found their inverters to be reliable and bankable.  We continue to be impressed with their technology and customer service.  Their staff is extremely responsive and we look forward to a continued relationship with Brad Sherman and the rest of the team," said Colin Derhammer, Senior Design Engineer of Melink Corporation.
The solar array is located on newly acquired land the University purchased from the Village of Cedarville.  A new underground utility corridor for the solar array will allow the zero emission source to feed electricity to the University's distribution system, making it the largest solar system directly connected to a university in Ohio.
"We are extremely proud to be part of this project and to commission it on Earth Day, a day that celebrates the preservation of the Earth and a commitment to eradicating environmental pollution," said James Worden, CEO of Solectria Renewables. "We are honored to be chosen as the preferred inverter supplier for Melink Corporation.  Our SGI series inverters are being deployed across the United States because of the industry-best ROI we offer to developers, utilities, and financiers for their solar energy investments."
The electricity produced from the project is enough to power approximately 250 homes and remove over 2,478 metric tons of CO2 emissions from the atmosphere each year.
This week, Solectria Renewables is sponsoring Greentech Media's Solar Summit in Phoenix, Arizona.  Mark Goodreau, Director of Utility-Scale Solar Solutions at Solectria Renewables, will speak on the From Grid-Tied to Grid-Integration PV: Enabling Solar Through Smarter Systems Panel.  To learn more, please go to http://www.greentechmedia.com/events/live/solar-summit-2013.
###
---
Downloadable Version