Customer Testimonials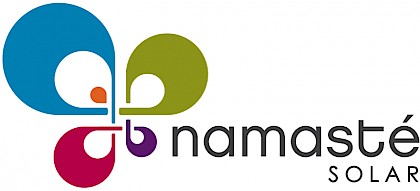 "Yaskawa – Solectria Solar has a great team and we have relied on their products for various projects around the country. Yaskawa – Solectria was a great fit for these projects."
Ben Griffin, Co-Owner and Project Development Manager, Namasté Solar
---

"We're pleased to work with Yaskawa – Solectria Solar again on this group of utility-scale projects. We've found their products and support to be top notch and unmatched by any other inverter supplier in the industry. By utilizing Yaskawa, we've met all production and uptime targets on previously completed utility-scale projects."
Marc Lopata, PE President, Azimuth Energy
---

"It was very important for this project to use U.S.-manufactured products only.  Yaskawa – Solectria Solar has been manufacturing their inverters in the U.S. since 2005 and has vast experience delivering successful projects. This experience, their strong balance sheet and responsive service team were extremely important during our decision-making process. We have the utmost confidence in the performance of their inverters."
Bo Balzar, Division Manager, Bombard Renewable Energy
---

"Yaskawa – Solectria Solar has been a great partner for PV projects, especially in the commercial space where they are ranked #1 in the U.S.  We've used their inverters for many years and can count on their demonstrated reliability and the unparalleled support and expertise from the sales and service departments."
Luke Emard, CEO, REP Solar
---

"We've worked with various inverter manufacturers in the past, but Yaskawa – Solectria Solar's inverters have proven themselves over and over again – the quality cannot be beat.  Their team's attentiveness to our needs is also the most superior I have seen in this industry."
David Brian, Pre-Construction Manager of Renewable Energy, Helix Electric
---

"We have distributed Solectria products to the PV industry since 2010 and have always found them to be the most reliable and bankable products available. Solectria's transformerless residential and commercial inverters have proven to be the safest and most dependable in the marketplace today."
Jay Miles, VP of Distributed Sales, Russell Pacific
---

"Solectria is one of the largest and most bankable inverter suppliers in North America. Over our 20 year history, we've used their inverters in a variety of installations. Their cost and feature set distinguish their inverters from all other inverter manufacturers."
Lyle Rawlings, President and CEO, Advanced Solar Products
---

"Safari Energy is a leader in solar development for large commercial real estate owners and national real estate investment trusts (REITs), so we hold our suppliers to an extremely high standard. We elected to deploy Solectria inverters across this high-profile portfolio because of their inverters' performance and the overall value and bankability their company offers. We look forward to partnering with Solectria in the future."
Matt Rudey, CEO, Safari Energy
---

"Entropy has a strong relationship with Solectria and we are looking forward to working with them on our North Carolina projects. Their ability to supply high-quality inverters and competitive pricing is essential for the continued deployment of low cost solar energy in the United States."
Clay Hartman, COO, Entropy Solar Integrators, LLC
---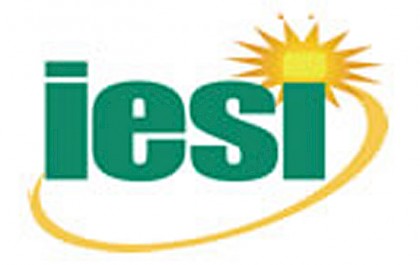 "Solectria Renewables is a nationally recognized producer of quality inverters. Not only are its products highly reliable, but the company also continues to evolve its inverters' efficiency and capacity to meet their customers' needs."
Richard McCarthy, Director of Energy Services, Innovative Engineering Solutions, Inc
---

"Solectria Renewables SGI inverters are the best inverters in the market today. We evaluated several inverter manufacturers, but found that Solectria's inverters were the only ones that could withstand marine environments, while providing 99.9%+ uptime. We've worked with other inverters, but Solectria's value proposition outweighs any other,"
Lee Tilka, Outside Sales Representative, World Electric Supply
---

"As a veteran owned company, we were excited to join forces with one of the largest EPC contractors in the country to contribute to Hensel Phelps Construction Co. and the United States Army Corp of Engineers' renewable energy effort at Ft. Carson. We're proud of the hard work performed by our engineering and construction teams and we look forward to providing operations and maintenance services for the array."
Darrel Wilmoth, President, Infinity Construction Services
---

"Solectria Renewables inverters compliment Mitsubishi Electric modules because both companies are focused on producing high-quality products. We were pleased to recommend Solectria's product for the Mazda project, building on our past successful collaborations with the Company."
Gina Heng, Vice President and General Manager of Mitsubishi Electric's PV Division
---

"It has been a pleasure to work with Solectria Renewables on these five projects. They are a strong, reliable, local company with excellent products that exceeded all of our requirements. As NuGen expands in the U.S. and abroad we look forward to working with Solectria on future projects."
David Milner, CEO of NuGen Capital Management
---

"Argand Energy Solutions has used Solectria Renewables' inverters ranging from 50kW through 500kW exclusively since 2011 because of their ease of use and installation, flexibility, reliability and various features you cannot find with other inverter manufacturers. For our first utility-scale ground mount system, there was no question we'd use their SGI 500XT's with 98% efficiency."
Clay Hartman, Chief Operating Officer, Argand Energy Solutions
---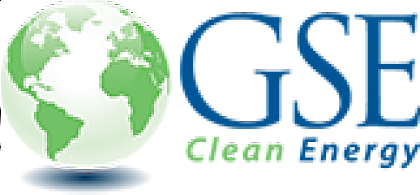 "This installation will be one of the largest in New Mexico and provide power to the surrounding communities. As part of a retail program, power from our projects are used right in the local community we are proud to be a part of. We evaluated many inverter manufacturers for this project. Solectria Renewables' central inverters proved to be the most robust, reliable and efficient."
Stephen Clevett, CEO, Green States Energy
---

"1st Light Energy has used Solectria Renewables' residential, commercial and utility-scale inverters in various installations over the past 5 years. In a project as large as this, we knew that we needed the best inverters in the solar industry. We chose Solectria because we find their warranties, customer service, performance and reliability to be what our customers are looking for."
Justin Krum, President, 1st Light Energy
---

"We evaluated several inverter companies for this project. We found Solectria Renewables to be the best overall choice due to superior technical solutions, personalized service, and their knowledge and experience with large scale direct-to-grid projects. Solectria Renewables also had the lowest cost per installed watt and highest efficiency products of all the inverter manufacturers evaluated."
Kevin Taylor, Group President, Mastec Renewables
---

"There was no doubt that we would use Solectria Renewables' inverters. We've used their inverters in other projects and they prove to be reliable and efficient."
Randy Arntson, President and CEO, Endelos Energy, Inc
---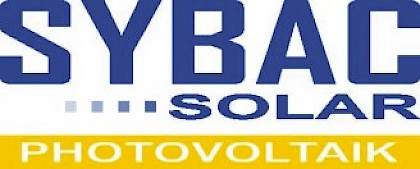 "Sybac Solar is pleased to enter into this partnership with Solectria Renewables.  Sybac Solar is the largest EPC in Florida and only sources the highest quality products for its customers. Our partnership with Solectria Renewables ensures our projects have the best inverter technologies on the market at the best price."
Artur Madej, President, Sybac Solar
---
"This project took a lot of hard work, but our team assembled a package backed by the highest efficiency and most reliable inverters by Solectria Renewables. Bella Energy prides itself on providing the highest quality solar equipment and solutions that power some of the large arrays across the United States."
Andrew McKenna, VP of Bella Energy
---

"The collaboration between Solectria Renewables and WESCO Distribution greatly contributed to the successful bid process for the SVUSD project. This collaboration is a model distribution for large scale solar projects."
Andy Brophy, Senior Project Manager, Roebbelen Contracting, Inc.
---
"The Sonoma Valley Unified School District needed a team that could meet an aggressive project timeline without sacrificing the quality expectations of the total system engineering design. This important project was enhanced by the combination of quality inverters from Solectria, the building expertise from Roebbelen Contracting and the sales, service and solar industry expertise from WESCO. WESCO is very proud to be a team member for this significant solar project."
Jeff Stroin, Regional Vice President, WESCO Distribution
---

"Tecta Solar is an engineering, procurement and construction company that combines the knowledge of roofing and solar installations. We have a long established relationship with Solectria Renewables and always choose their inverters based on reliability, serviceability and durability. No other grid-tied PV inverter compares to Solectria Renewables'."
Brett Chapman, General Manager of Tecta Solar New England
---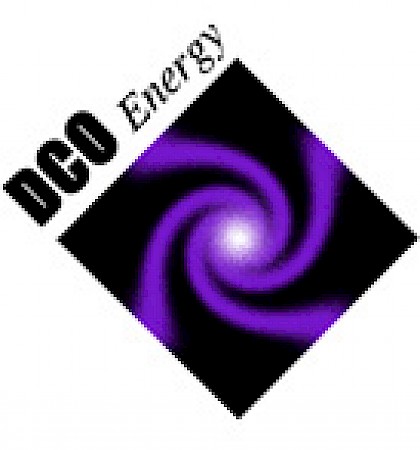 "Solectria Renewables was an exceptional partner for the City of New Brunswick projects supplying greater than 2MW of inverters. These projects required the most advanced, reliable and highest performing systems deliverable. Solectria Renewables' SmartGrid Inverters [SGIs] are the best utility‐scale inverters we have tested and the team at Solectria Renewables is extremely dependable."
Frank DiCola, President of DCO Energy
---

"From the beginning, there was no question that we would use Solectria Renewables' inverters for this project. They are a growing Massachusetts based company with the most reliable inverters and a web‐based monitoring system. They were a great partner."
Herbie Aikens, Owner of Lighthouse Electrical Contracting
---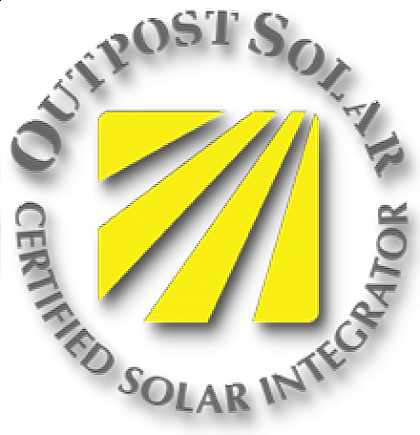 "We chose Solectria Renewables inverters because of their reliability, efficiency and being manufactured in the United States. Their proven technology addressed the necessary requirements for this project and we expect maximum performance from the system."
Wilson Stevenson, President of Outpost Solar
---

"The Ontario PV market is experiencing extraordinary growth. We are proud to offer Solectria's inverters and expect the Solectria inverter product line to become the number one choice for commercial and utility‐scale projects. There has been an overwhelming demand for PV inverters over the past 6 months and we foresee demand continuously growing."
Paul Pauzé, President of SunRise Power
---

"I want to thank you both and your entire team for the very expeditious and professional response to [our customer's] miscue. You helped him manage his mistake, resolve the problem quickly, and maintain good faith with his client.
I sincerely believe Solectria will pick up market share with continued development of the highest quality products and industry leading customer service."
Tim McGivern, Regional Sales Manager/Project Developer, Affordable Solar
---

"SGI connecting cabinets have much more room. That was the biggest difference we saw. If we ever land a ground mount, we will definitely be inclined to buy an inverter that our electricians can comfortably work in."
Sean M. Hackett, Project Manager, Argand Energy Solutions, LLC
---

"Just got the PVI 1800 in and it looks great! You really helped us out a lot here and we appreciate it very much. I'm going to be sure to mention to all my students how impressed I am with the high quality of service that I have witnessed from Solectria. You have a lifelong fan of your company."
Andrew Zimdahl, Executive Director, Infinite Solar
---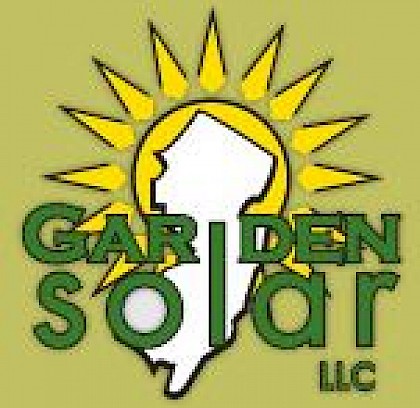 "We're just developers, not the technology gurus like you guys at Solectria. Keep up the great work. We hear pretty awesome feedback from anyone we speak to about your product."
Tim Ferguson, Chief Operating Officer, Garden Solar, LLC
---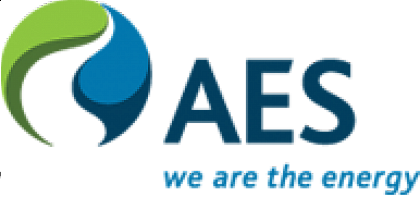 "Thank you for sending the purchase order over to [Solectria Distributor], calling us back to make sure they had contacted us and making the process run smoothly. [Account Manager] was so helpful when he called and let us know about a lot of other great stuff [Solectria Distributor] has for our big projects that we haven't been taking advantage of. He was also able to honor the price you quoted us. We learned a lot about our new partners at [Solectria Distributor] and what we learned is good news for AES going forward. Thanks for your help and we can't say enough about your customer service."
Christie Piper, Chief Operating Officer, AES Solar
---

"We've worked with Solectria Renewables on other projects, including a 4.75MW solar system in Massachusetts, so we already have experience with the reliability and durability of their products as well as the responsiveness of their sales, operations and customer services teams. When this project arose, there was no doubt that we would engage Solectria again. We truly value their products and company as a whole."
Aron Anderson, Director of Estimating of MasTec
---

"I am a big fan of Solectria inverters. We have used [Solectria] inverters on every Massachusetts project installed to date. On our website, the projects that Invaleon owns on 3rd party roofs have all been Solectria PVI and SGI's. Take it from me, nobody has been able to match your service team in terms of timeliness and professional quality. Not to mention, the SolrenView platform which has made our billing a no-hassle experience. I assure you that if we pursue funding for any of the leads that you bring us, we will list Solectria exclusively."
Tom Wu, CEO, Invaleon Technologies Corporation
---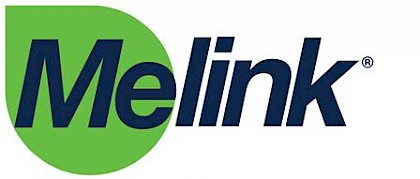 "We chose Solectria Renewables' inverters after extensive research of solar inverter manufacturers. We've used them in prior projects and found their inverters to be reliable and bankable. We continue to be impressed with their technology and customer service. Their staff is extremely responsive and we look forward to a continued relationship with Brad Sherman and the rest of the team."
Colin Derhammer, Senior Design Engineer of Melink Corporation
---

"Solectria Renewables is an extraordinary partner. From the beginning of this project, their sales and service team were supportive on every level. That combined with their unprecedented inverters with 98% CEC efficiency and unbelievable reliability makes them our preferred inverter partner. With their help, we will finish this project ahead of schedule."
Andrew Goldin, Senior Vice President of EPC Operations for Cenergy Power
---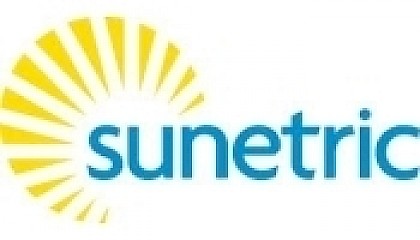 "The team at Solectria should be extremely proud to have built the best commercial and utility scale products. They are user friendly and simple to install. Even customers demand Solectria products! That's pretty awesome!"
Gabriel Chong, Special Projects Manager, Sunetric
---