Exhibitor: Intersolar South America - Booth C09
Exhibitor ~ Sep 1 2015
to

Sep 3 2015
---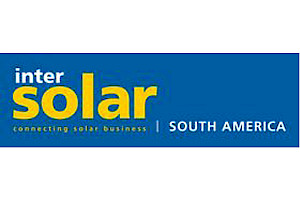 Expo Center Norte - Yellow Pavilion
Av. Otto Baumgart, 1000 Vila Guilherme 02055-000 São Paulo, SPBrazil
---
Sep 1 2015
to
Sep 3 2015
C09
Varies
www.intersolar.net.br
---
Come see us at Booth #C09!
The South American solar market is one of the most promising in the world. As energy consumption shoots up, businesses, governments and consumers are looking for ways to make power and heat generation more affordable. Decision-makers at all levels are prepared to start working with more future-ready solutions to quench the region's new thirst for energy. And there is no shortage of sunlight.
Especially the Brazilian solar market shows enormous potential, being globally ranked as one of the most promising future markets within the solar industry. Brazil's government plans to add wind energy plants with a cumulative output of 17 gigawatts, as well as photovoltaic systems delivering a total 3.5 gigawatts, to the country's electricity supply by 2023.
Intersolar South America has become the most important industry platform for manufacturers, suppliers, distributors, service providers and partners of the solar industry. More than 9,000 solar professionals visited the second Intersolar South America exhibition in São Paulo in 2014. In addition, more than 500 attendees listened to the 18 conference sessions with 71 international speakers that covered the latest trends and developments on the Brazilian PV market, global technologies and applications.