Exhibitor/Sponsor/Training/Speaking: NABCEP Continuing Education Conference 2016 - Booth #102
Exhibitor | Speaking | Sponsor | Trainings ~ Apr 4 2016
to

Apr 6 2016
---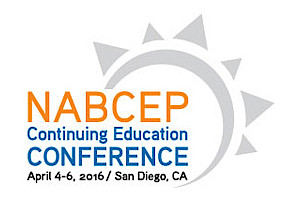 Paradise Point Resort and Spa, San Diego, CA
1404 Vacation Rd, San Diego, CA 92109
---
Apr 4 2016
to
Apr 6 2016
102
www.nabcep.org
---
Yaskawa - Solectria Solar is a Silver Sponsor
Training: Tuesday, April 5th from 8:00-9:30am - NEC 2014 Arc Fault & Rapid Shutdown - Michael Nieman, Applications Engineer
Speaking Panel: Tuesday, April 5th from 3:30-5:30pm - Large Scale 1000V System Design - Eric Every, Sr. Applications Engineer
About the NABCEP CE Conference: 
This conference is primarily intended for NABCEP Certified Professionals who need continuing education credits in order to maintain their certification. The content presented in this conference is geared toward seasoned PV industry professionals who have several years of installation and/or technical sales experience. This is the ideal opportunity for NABCEP Certified PV Installation Professionals and PV Technical Sales Professionals to obtain all of the continuing education credits needed for recertification (18 hours every three years). Non-certified professionals can earn up to 18 hours toward certification eligibility.
Be sure to check the website or subscribe to NABCEP's email list for updates on exhibitors, speakers, and technical trainings.