Training: Meeting NEC 2014 Code Compliance - Installer Challenges and Inverter Solutions at INA 2015
Trainings ~ Jul 15 2015
to
---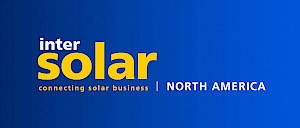 Moscone West Level 3, Room 3010
747 Howard St, San Francisco, CA
---
Jul 15 2015
to
2
$95 - Installation Workshop Package
www.intersolar.us
---
CLICK HERE to register for a FREE expo entrance pass and to sign up for this training.
WHEN: Wednesday, July 15th, 3-5pm
WHERE: Moscone West Level 3, Room 3010
COST: Installation Workshop Package $95 (this package includes ALL NABCEP workshops; the fee is set by Intersolar and cannot be waived)
NABCEP CEU: 2 credits
During this training, Solectria - A Yaskawa Company, will explore the primary considerations of achieving compliance with NEC 2014 for arc fault detection and rapid shutdown requirements. Information in this training is also valuable for those having to comply with NEC 2011 arc fault detection requirements. The ability to achieve AFDI and rapid shut down compliance for central inverters using string combiners and for three-phase string inverters will be reviewed. Review improvements for PV fire safety. This training workshop is worth 2 NABCEP CEU's.
Intersolar Registration Information:
FREE Expo entrance pass until 5/8; $50-875 for conferences -CLICK HERE for more info/to register
Email samantha.peck@solectria.com for more information.
Don't forget to visit us in Booth #8311!
Eric Every, Sr. Applications Engineer at Solectria, will also speak on the PV Grid Integration: Maintaining Grid Solutions Panel on Tuesday, July 14, 2015 from 4.15pm-6:00pm and will be presenting on Understanding Rule 21 - Must purchase a full conference pass to attend this session.
CLICK HERE for more information about Solectria at Intersolar North America this year!