Solectria Renewables Announces the PVI 14TL and PVI 20TL Three-Phase Transformerless Inverters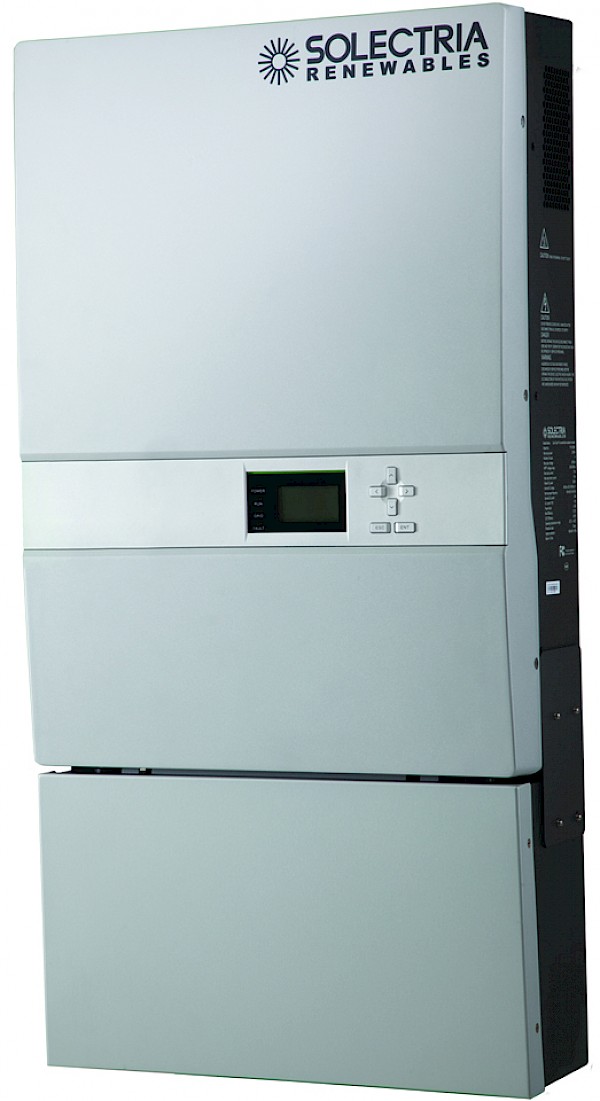 Lawrence, MA – July 9, 2013 – Solectria Renewables, LLC, a leading U.S. PV inverter manufacturer, announced the introduction of the new PVI 14TL and PVI 20TL, three-phase, transformerless, 600 VDC inverter at the Intersolar North America trade show today.
Solectria Renewables' PVI 14TL and PVI 20TL inverters are designed to maximize return on investment (ROI) through their lightweight design, high efficiencies, easy installation, dual MPPT zones and wide MPPT range.  Integrated customized options include factory-installed web-based monitoring, DC arc-fault protection and integrated DC fused string combiner.  Utilizing these inverters in small commercial applications will reduce costs, especially the cost of additional combiners.
"Adding the transformerless, three-phase string inverters is in line with our growth strategy, broadens our product portfolio and keeps us at the forefront of the PV industry," said James Worden, CEO of Solectria Renewables. "Our PVI 50-100KW line of inverters is still the best option for large commercial applications, but the three-phase string inverters are appropriate for light commercial systems, carports, tracking systems and arrays with multiple orientations."
To see and learn more about the PVI 14TL and PVI 20TL inverters, please visit Solectria Renewables in booth 8211, at Intersolar North America in San Francisco, California, July 9-11, 2013, or visit their website: http://www.solectria.com.
Solectria Renewables will also host a commercial and utility-scale inverter training, July 10th, from 2pm-6pm at the Intercontinental Hotel, Howard Room, in San Francisco, CA. During this training, our sales engineers will detail the features and benefits of our new transformerless inverters. To learn more or to sign up for the training, please visit: http://ow.ly/jhxyS.
###
---