Yaskawa Solectria Solar and Tigo Team Up to Provide Advanced Shutdown System for Rooftop PV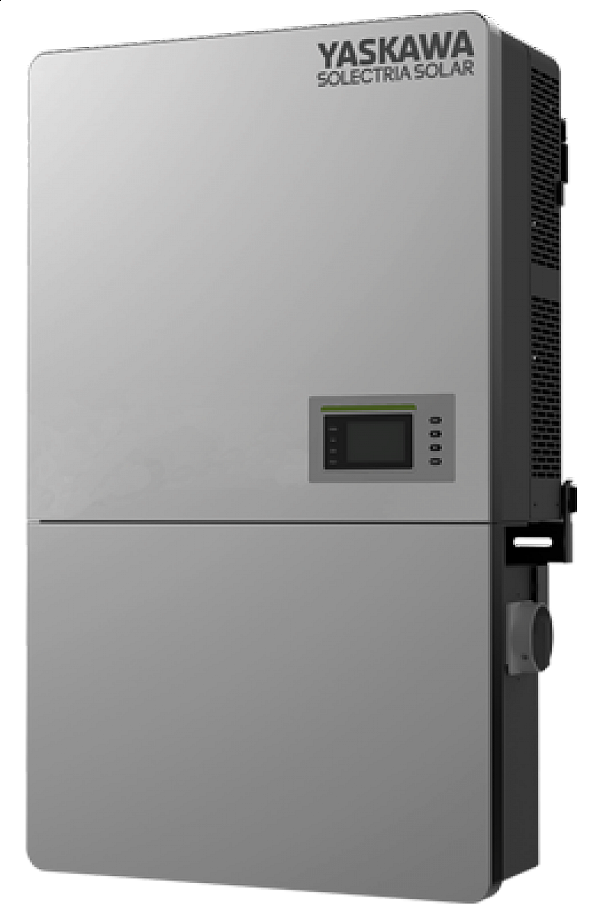 Lawrence, MA – July 11, 2018 - Yaskawa Solectria Solar (YSS) is pleased to announce its partnership with Tigo, the leading manufacturer of Module-Level Power Electronics (MLPE). As the nation's leading supplier of inverters in the roof-mounted commercial PV market, YSS is focused on advancing its technology and achieving the highest level of quality in our products. Together YSS and Tigo are providing the simplest, safest solution for roof-mounted PV systems to insure the safety of firefighters and first responders, and guarantee system owners of full compliance with the National Electrical Code (NEC) module-level rapid shutdown requirements.
Yaskawa Solectria Solar has achieved compatibility of its PVI 50/60TL line with the entire TS4 portfolio of devices from Tigo. This includes the TS4-F (Fire Safety), Tigo's new fire-safety model, which is the simplest and most cost efficient method to achieve compliance with NEC 2017 requirements for module-level rapid shut down. Our system solution utilizes powerline communication and meets the latest SunSpec Alliance protocol.
In addition, the PVI 50/60TL is compatible with the rest of the Tigo family of devices –TS4-D (Diodes), TS4-M (Monitoring), TS4-S (Safety), TS4-O (Optimization), TS4-L (Long Strings), allowing module-level optimization or string stretching. The YSS / Tigo partnership provides flexibility for our customers, for example, allowing a PV array to use a combination of optimizers on portions that see shade and the lower-cost for those in perfect sun.
At this time YSS has achieved compatibility with the Tigo TS4 family with five of our commercial string inverters: PVI 23TL, PVI 28TL, PVI 36TL, PVI 50TL and PVI 60TL. Next in line and currently under test is our all-new SOLECTRIA XGI™ 1000 -- BAA compliant and Made in the U.S.A. with global components. Expect an updated announcement later this summer.
About Yaskawa Solectria Solar:
Yaskawa Solectria Solar, a wholly-owned subsidiary of Yaskawa America, Inc., is the leading commercial inverter supplier in the U.S.A. Solectria's products include 14kW to 750kW inverters, string combiners and web-based monitoring for all size solar systems. Solectria is backed by Yaskawa's over 100 years of power electronics and inverter experience. Solectria's three-phase transformerless string inverters (XGI line) and three-phase central inverters (SGI line) are engineered, designed, and assembled in the USA. PV System owners, developers and EPCs rely on the high performance, reliability and bankability of Yaskawa Solectria Solar. To learn more, please go to www.solectria.com.
About Tigo Energy, Inc.:
Tigo is a Silicon Valley company founded in 2007 by a team of experienced technologists. Combining a unique systems-level approach with expertise in semiconductors, power electronics, and solar energy, the Tigo team developed the first-generation Smart Module Optimizer technology for the solar industry. Tigo's vision is to leverage integrated and retrofitted Flex MLPE (module-level power electronics) and communications technology to drive the cost of solar electricity down. By partnering with tier 1 module and inverter manufacturers in the industry, Tigo is able to focus on its key innovation with the smartest TS4 modular platform and leverage the broader ecosystem. Tigo has operations in the USA, Latin America, Caribbean, Europe, Japan, China, Australia and the Middle East. Learn more at http://www.tigoenergy.com/

CONTACT
Samantha Olsen
Marketing
Yaskawa Solectria Solar
978-683-9700 x110
samantha.olsen@solectria.com
Tiffany Douglass
Marketing
Tigo Energy
408-402-0802 x430
marketing@tigoenergy.com
###