RSDCOM - Commercial Rapid Shutdown Combiner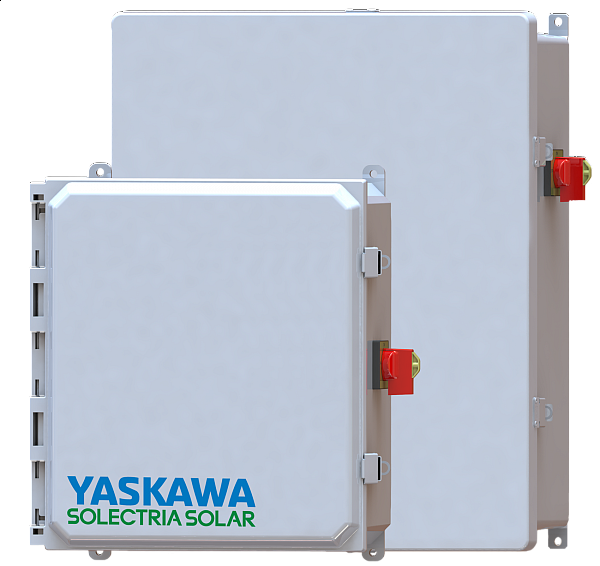 How to Buy
Yaskawa Solectria Solar's Rapid Shutdown Combiner offers customers a solution to NEC 2014 and NEC 2017 Article 690.12 requirements for PV
array-level rapid shutdown. Powered by site 208, 240 or 480 VAC (L-L) or 24 VDC, this combiner is designed to integrate seamlessly with Yaskawa
Solectria Solar's PVI 14/20/23/28/36/50/60TL inverters, all models of the XGI 1000 inverters, and other 3-phase tranformerless string inverters with MPPT zone input capacitance less than 65μF. Array disconnect is automatic upon loss of AC power at the inverter, per NEC 690.12. Installers may also add an additional remote AC disconnect or switch to enable or disable the rapid shutdown combiner.
Commercial Rapid Shutdown Combiner Features
---
Commercial Rapid Shutdown Combiner Options
PV fuses (15 A)
Surge arrestor
---
Safety Listings & Certifications
---
Product Datasheet & Specifications
---
Additional Documentation & Media