Webinar: Anti-Islanding Protection with Grid-Tied PV Inverters
Webinars | All Training & Events ~ Aug 25 2016
to
---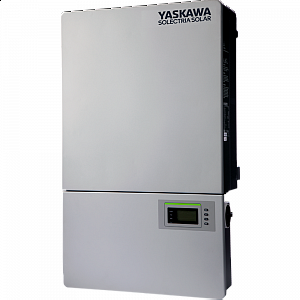 Online
---
Aug 25 2016
to
1
FREE
youtu.be
---
View the Webinar Here: https://youtu.be/yES2sSdY2Nw
August 25th at 2 PM EST (11 AM PST)
Anti-islanding protection is a commonly required safety feature which disconnects the grid-tied PV inverters' power production when the grid enters an islanded condition. With the number of utility companies requiring anti-islanding increasing, the information covered in this webinar is essential for PV system designers. During this webinar, Yaskawa – Solectria Solar will review a variety of scenarios where anti-islanding protection would be necessary and how to design your PV system to meet these requirements as well as the following discussion topics.
Overview of anti-islanding protection
Scenarios covered by anti-islanding protection
Risks of an islanded condition
IEEE 1547 Requirements
How PV inverters implement anti-islanding protection
By attending this webinar, you will earn 1 NABCEP Credit. This webinar will not only provide you with all you need to know about anti-islanding protection, but with the opportunity to have all your related questions answered by our knowledgeable Applications Engineers.
Questions? Contact Samantha Peck, Marketing Specialist - samantha.peck@solectria.com