Yaskawa – Solectria Solar Industry Leading PV Inverters Deployed in Vermont's First Municipality-Owned Solar Systems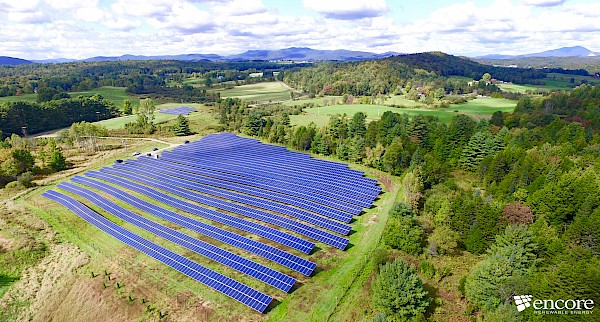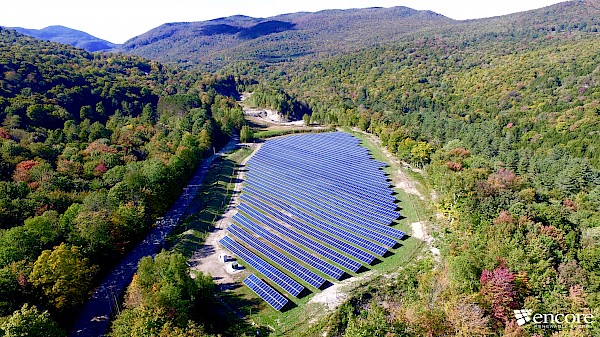 Lawrence, MA – December 1, 2016 – Yaskawa - Solectria Solar, the leading U.S. commercial PV inverter manufacturer, announced today that its PVI 28TL and PVI 36TL inverters have been deployed in two solar systems in Vermont that are the first to be owned by town and village utilities. The Nebraska Valley and Waterhouse Solar Farms total 2.7MW.
Stowe Electric Department and Hyde Park Electric Department respectively own their assets outright at project commissioning at a cost per kWh generated that is below market rates for Purchase Power Agreements (PPAs) for similarly sized third-party owned projects. Each utility secured financing under the U.S. Treasury Department's Clean Renewable Energy Bonds (CREBs) program and benefited by cost savings associated with developing and constructing the two projects concurrently.
Vermont-based Encore Renewable Energy worked with both municipal utilities to develop the projects. Namasté Solar, a longtime customer of Yaskawa – Solectria Solar, was selected to provide engineering, procurement, and construction for both projects. They have relied on Yaskawa's inverters for over 10 years.
"Yaskawa – Solectria Solar has a great team and we have relied on their products for various projects around the country. Yaskawa – Solectria was a great fit for these projects." said Ben Griffin, Co-Owner and Project Development Manager at Namasté Solar.
"These installations are excellent examples of municipal utilities bringing solar to their communities and demonstrate how all parties benefit by harvesting the sun's energy. We're honored to have contributed to the development of these systems," said Mark Goodreau, Director of Sales at Yaskawa – Solectria Solar.
The combined projects will produce enough electricity annual to power 229 homes for one year.
About Yaskawa - Solectria Solar
Yaskawa – Solectria Solar, a wholly-owned subsidiary of Yaskawa America, Inc., is the largest commercial inverter manufacturer in the U.S. Solectria's products include 3.8 to 750 kW inverters, string combiners and web-based monitoring for all size solar systems. Solectria is backed by over 100 years of power electronics and inverter experience. All of Solectria's three-phase central inverters are made in the USA.  PV System owners, developers and EPCs rely on the high performance, reliability and bankability of Yaskawa – Solectria Solar.  To learn more, please go to www.solectria.com.
About Namasté Solar
Namasté Solar is an employee-owned cooperative that designs, installs, and maintains solar electric systems throughout the United States for commercial, non-profit, government and residential customers. With offices in Colorado, New York and California, Namasté Solar believes in transforming energy and transforming business through a customized solar experience from start to finish. For more information about Namasté Solar and to learn more about the company's conscientious business practices, visit www.namastesolar.com.
CONTACT
YASKAWA – SOLECTRIA SOLAR:
Natalie Holtgrefe
Sr. Marketing Manager
781-640-0755
natalie.holtgrefe@solectria.com
NAMASTÉ SOLAR:
Scott Merriam
Commercial Sales & Marketing Specialist
303.447.0300 x325
scott.merriam@namastesolar.com
###