Yaskawa Solectria Solar Joins National Renewable Energy Laboratory Cybersecurity Project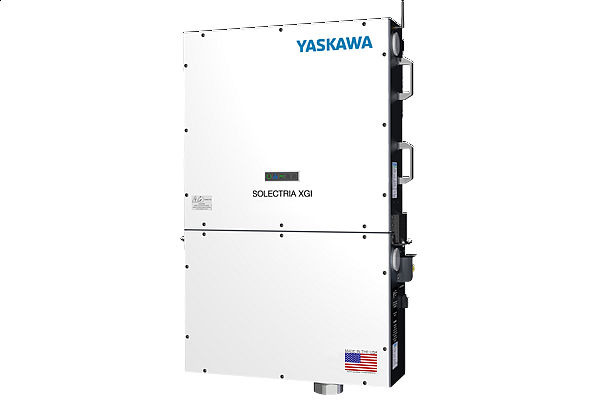 Lawrence, MA – November 20, 2018 – Yaskawa Solectria Solar, the leading U.S. commercial PV inverter manufacturer, is now working with the U.S. Department of Energy's National Renewable Energy Laboratory (NREL) Cyber‐Physical Security group, on its project to optimize communication encryption for distributed energy resources.
NREL, in partnership with Sandia National Laboratories, is developing a low-cost module that provides distributed cryptography services for operational technology (OT) network equipment. The team is focusing on integrity for command and control messages in transit to and from distributed energy resources. This module will mitigate threats from "man-in-the-middle" attacks or when an attacker secretly relays and possibly alters the communication between two parties who believe they are directly communicating with each other.
"The stakes are very high when it comes to the security of the U.S. grid and at Yaskawa Solectria Solar we are excited to be working with NREL to create and demonstrate sophisticated cyber-security measures that we can implement along with our high-quality state-of-the-art American-made XGI Series inverters," said Miles C. Russell, Director of Product Management at Yaskawa Solectria Solar.
The National Renewable Energy Laboratory (NREL) is a world leader in renewable energy and energy-efficiency technologies, with an institutional strength on integrating proven, cost-competitive technologies into energy systems. As the world becomes more reliant on energy-consuming technologies—and the potential for power disruptions from natural disasters or large-scale cyberattacks increases—NREL recognizes the need to ensure the security and resilience of energy systems at all scales. The laboratory's Energy Security and Resilience program seeks to improve the understanding of energy service disruptions and their consequences, improve energy system protections, and develop more resilient energy systems that can quickly return to full service in the case of disruption.
About Yaskawa Solectria Solar
Yaskawa Solectria Solar (Solectria), a wholly-owned subsidiary of Yaskawa America, Inc., is the leading commercial inverter supplier in the United States. Solectria's products include 14 to 750 kW inverters, string combiners and web-based monitoring for all size solar systems. Solectria is backed by Yaskawa's 100+ years of power electronics and inverter experience. Solectria's three-phase transformerless string inverters (XGI line) and three-phase central inverters (SGI line) are engineered, designed and assembled in the United States. PV system owners, developers and EPCs rely on the high performance, quality and reliability delivered by Yaskawa Solectria Solar. To learn more, please go to www.solectria.com.
CONTACT
Samantha Olsen
Marketing Specialist
Yaskawa Solectria Solar
978-683-9700 x110
samantha.olsen@solectria.com
###