Training: Complete Inverter Training & Factory Tour - Lawrence, MA
Trainings | All Training & Events ~ Mar 7 2017
to
---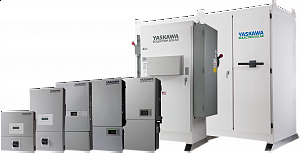 Sal's Function Facility (behind Solectria HQ)
354 Merrimack Street, Lawrence, MA 01843
---
Mar 7 2017
to
4
$35
yssinvertertraining-3-7-17.eventbrite.com
---
This customized training includes detailed explanations and installation details for our inverters 3.8-2MW. We will also demonstrate string sizing and provide a tour of our facility so attendees may ask our engineers questions.
4 NABCEP Continuing Education Credits available following the completion of this training
TRAINING INFORMATION:
–COST $35
–Residential, Commercial and Utility-Scale design considerations inverter training
–Breakfast & lunch included
–Factory tour and question/answer session with the Solectria team
Schedule is subject to change leading up to the training and opening of registration.
SCHEDULE:
8-8:30am: Registration & Breakfast
8:30-8:45am: Company Overview
8:45-10am: Commercial Design Considerations
10-10:15am: SolrenView Web-Based Monitoring
10:15-10:30am: Residential Solutions
10:30-11:15pm: Utility-Scale & Medium Voltage PV Systems
11:15-12:30pm: NEC 2014 & 2017, Arc Fault & Rapid Shutdown Compliance
12:30-1pm: Lunch
1-2pm: Factory Tours
OUTLINE OF TRAINING:
Commercial Design Considerations:
Solectria Products: PVI 14-36TL, PVI 50-60TL, PVI 50-100KW, SGI 225-500
DC Design Considerations
String Sizing
Array Oversizing
Voltage Drop
Overcurrent Protection
Subcombiners
AC Design Considerations
Commercial Service Types
Interconnections
Advanced Inverter Features
String Combiners/Fuse Sizing
Industry Design Trends
Ungrounded Systems
3Ph String vs. Central Inverters
Utility-Scale & Medium Voltage PV Systems:
Solectria Products: SGI 500XT, SGI 500-750XTM, MSS XT/XTM
Medium Voltage Systems
Smart Inverters
VARs
Web-Based Monitoring:
Solectria Product: SolrenView
Review of our web-based monitoring product
Residential Solutions:
Solectria Products: PVI 3800-7600TL, Residential Rapid Shutdown Combiner Box
Review of residential products
NEC 2014 & 2017 - Arc Fault & Rapid Shutdown Compliance:
Solectria Products: ARCCOM, Residential Rapid Shutdown Combiner Box
DC Design Considerations
Primary considerations of achieving compliance with NEC 2014 & 2017 for Arc Fault detection and Rapid Shutdown requirements
Achieving AFDI and Rapid Shutdown compliance for Central inverters using string combiners
Achieving AFDI and Rapid Shutdown compliance for 3-Phase sting inverters
---
Downloadable Version