Webinar: Mission Possible – Yaskawa – Solectria Solar's Solution to Replacing Your Failing or Out-of-Warranty Inverters
Webinars | All Training & Events ~ Feb 28 2017
to
---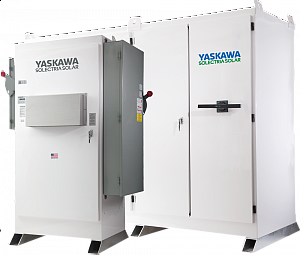 Online
---
Feb 28 2017
to
1
FREE
---
WHEN: Tuesday, February 28, 2017 at 2:00PM EST (11:00AM PST)
Many inverters installed in the last 10+ years are now failing and are no longer protected by the original product warranty. With no possibility of extending warranty coverage due to manufacturers going out of business, system owners need a simple way to swap out obsolete inverters and maintain solar power production. Yaskawa – Solectria Solar has the answer: Solectria's time-tested 600V central inverter line provides the simplest solution to replacing an existing inverter and restoring the site's production to the highest level possible. This webinar will walk through case studies where Solectria has already provided inverter replacement solutions that have brought new life to an aging PV system and explain how you can do the same.
By attending this webinar, you will earn 1 NABCEP Credit. This webinar will not only provide you with all you need to know about Yaskawa - Solectria Solar's products and solutions, but with the opportunity to have your all your related questions answered by our knowledgeable Applications Engineers.

Unable to attend the live webinar? Register today and we will send you a recorded copy after the live presentation.